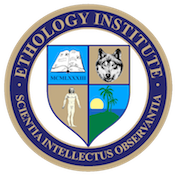 Knowledge to Everyone Everywhere
Animal Behavior and Learning
Animal Behavior. Animal Training. Dog Training. Single Online Courses. Certification Programs. Videos and Articles.
Free online course.
Intro Video
Get Started
Animal Behavior and Learning
STEP 1: Register a Free Account
As a registered user, you have free access to study resources that are not available to visitors. You also need to register to buy courses, programs or book subscriptions.
Step 2: Select a Course
Once you have created an account, you can enroll in your favorite course or program. Take the course, one lesson at the time, pass the quizzes and earn your certificate.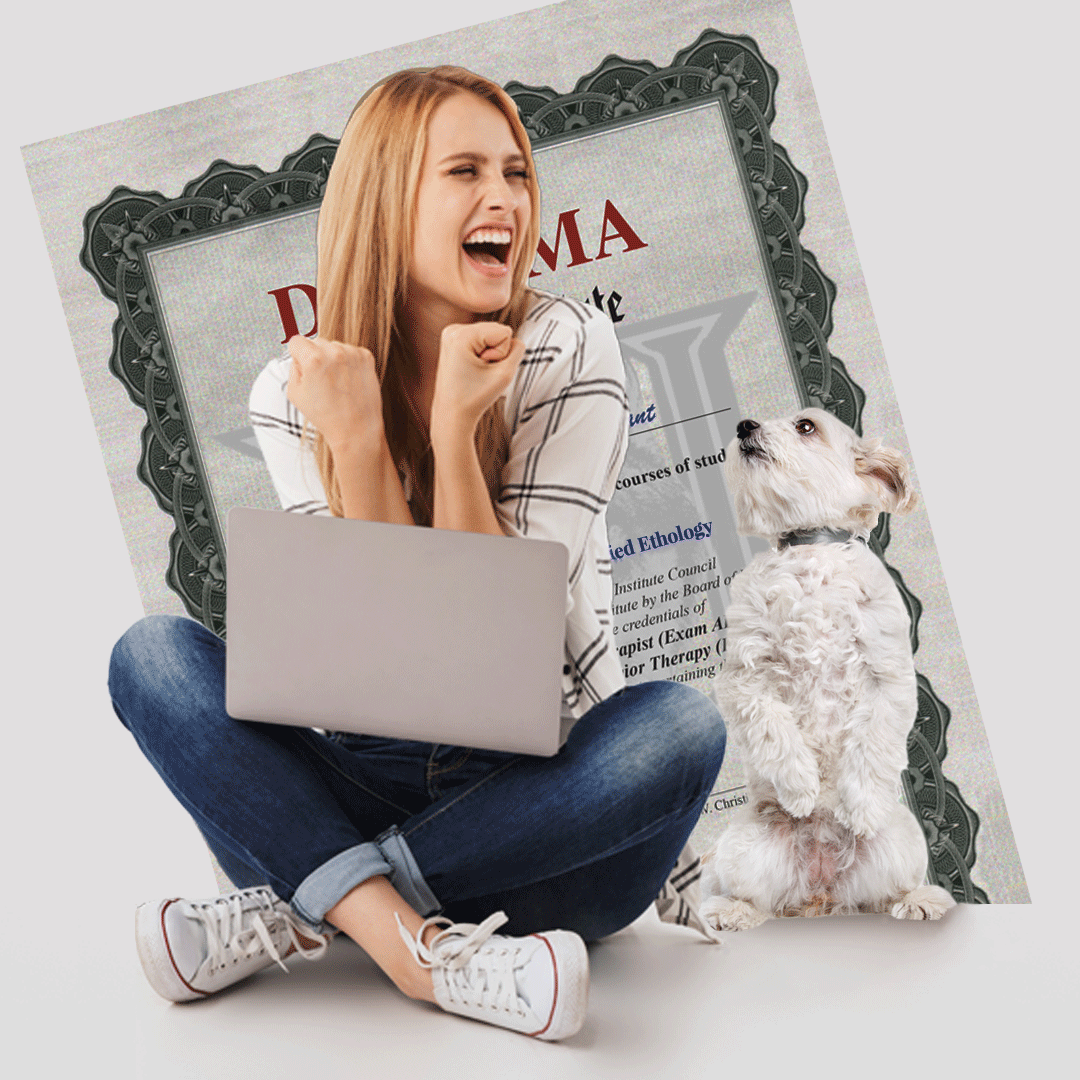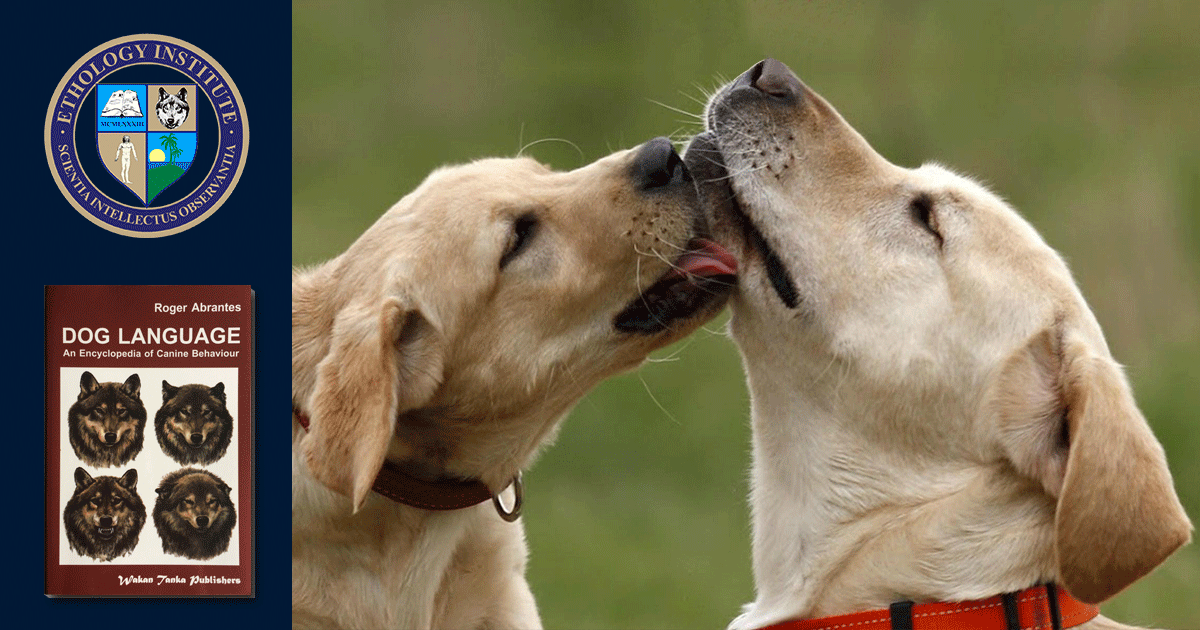 Ethology Institute offers you 28 high-quality online courses at amazingly low fees, and two free courses (we invite you to check the internet for comparable programs before you enroll in any of our courses).
Browse through our course catalog.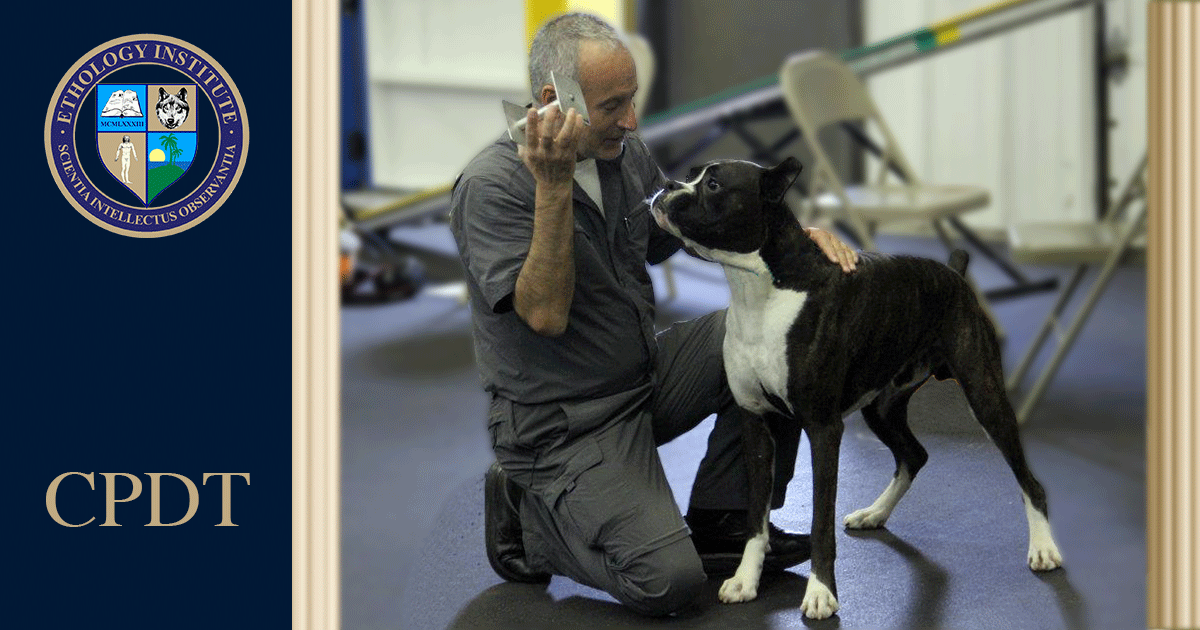 Our 'Certified Professional Dog Trainer' is probably the best and cheapest program of its kind. 12 online courses and one video proficiency verification. One-on-one tutor support for the practical work. Earn redeem points for completing courses. Try it today.
Certified Professional Dog Trainer (CPDT) EUR 1,419 (or 12 installments of EUR 126)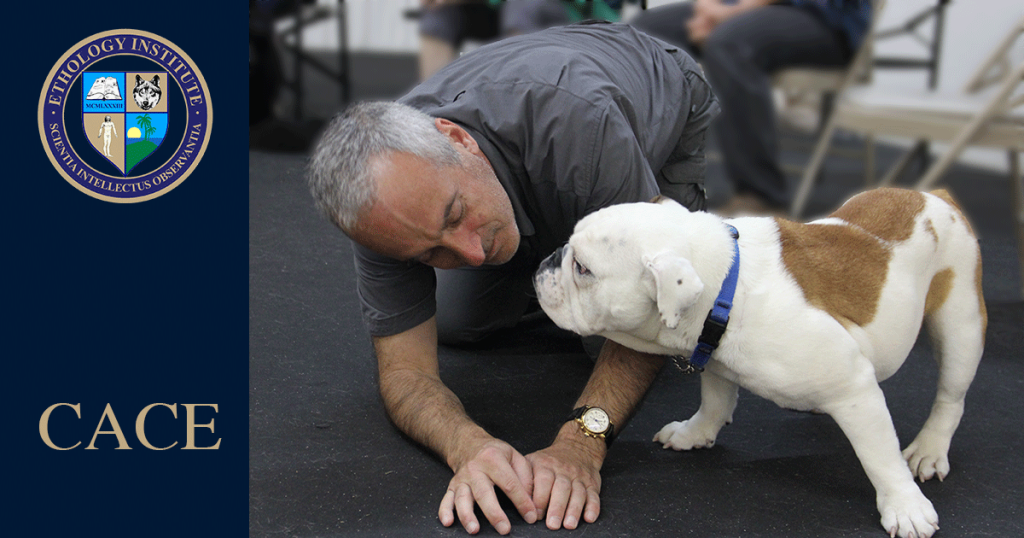 19 online courses, two video Proficiency Verifications. Go a step further than CPDT. Learn about ethology, applied animal learning, agonistic behavior, canine scent detection. One-on-one tutor support for the practical work. This is the ultimate program for dog trainers.
Certificate in Applied Canine Ethology (CACE) EUR 2,496 (or 18 installments of EUR 148)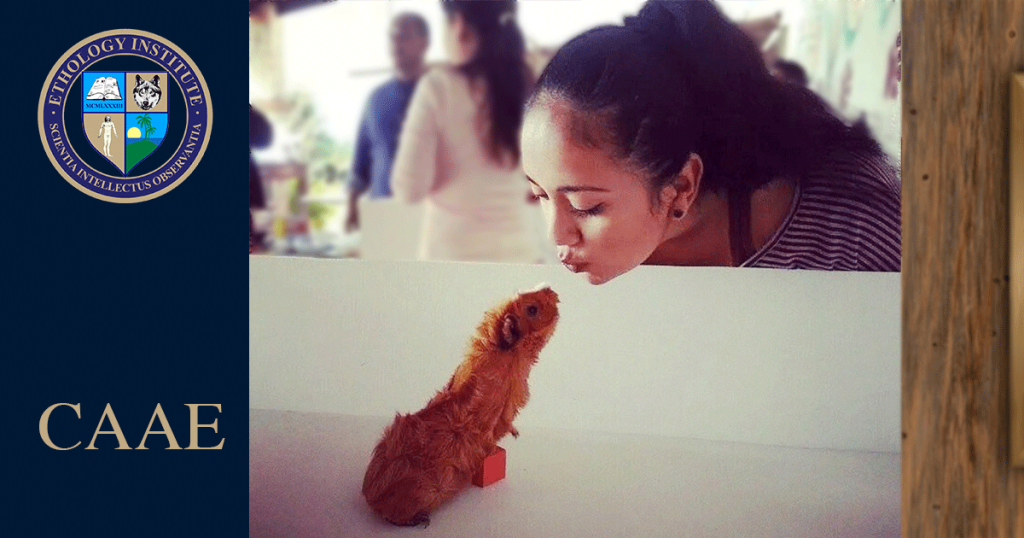 Online, self-study program for you, who wish to be a top professional with a solid theoretical knowledge and a vast experience in training different animals.
23 online courses and four video Proficiency Verifications. One-on-one tutor support for the practical work.
Certificate in Advanced Applied Ethology (CAAE) EUR 4,116 (or 24 installments of EUR 184)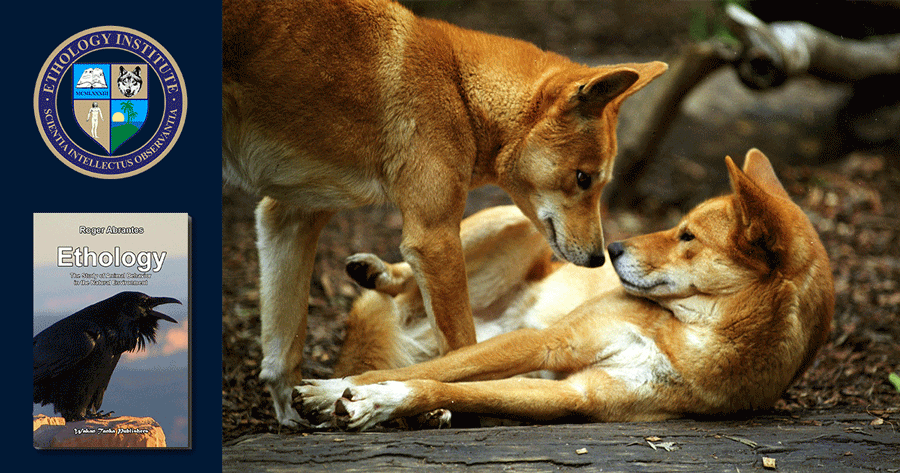 Featured Course of the Week
Without a sound knowledge of animal behavior, we can't expect to create a gratifying relationship with our pets or the animals we train. Our new 2021, ten-lessons, "Ethology" online course by ethologist Roger Abrantes is essential for pet owners, animal trainers, and animal lovers.
Start TODAY earning your certificate!
Featured Price: €168.00 €98.00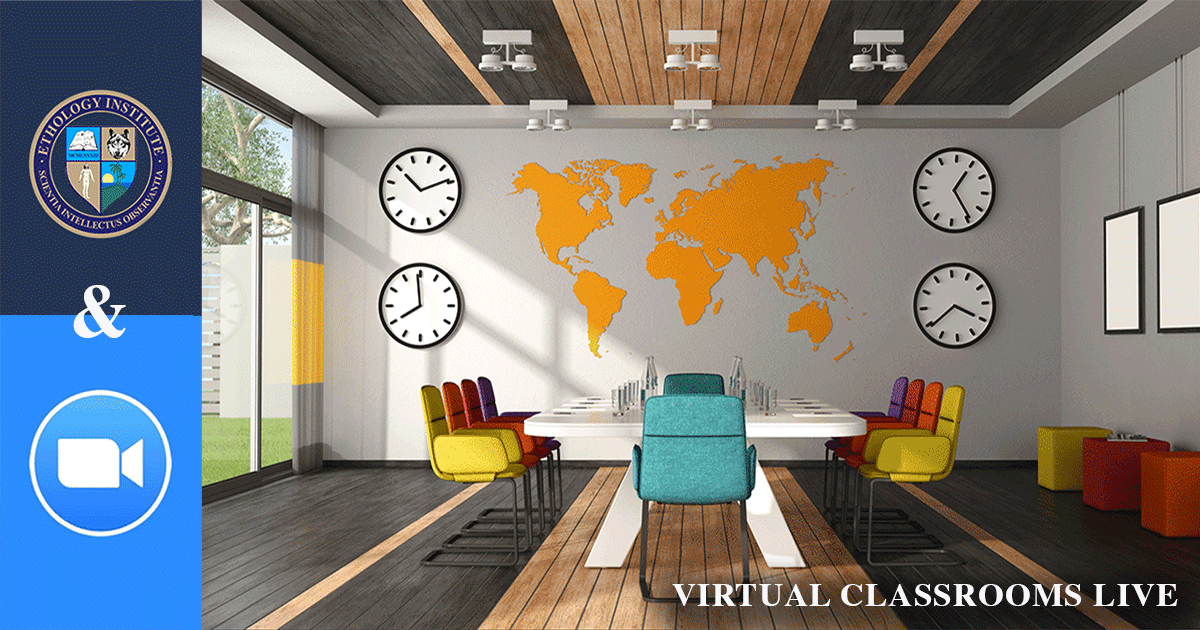 Live Online
Attend one of our LIVE ONLINE events and ask any questions you like. Meet an ethologist face to face or participate in exciting discussions about animal training.
Coming events LIVE ONLINE:
📆 Mar 16: An Ethologist Reacts (all, LIVE ONLINE).
📆 Mar 18: Professor Abrantes Thursday Meetings (all, registration required)
📆 Mar 30: Controversial Questions in Dog Training (all, LIVE ONLINE).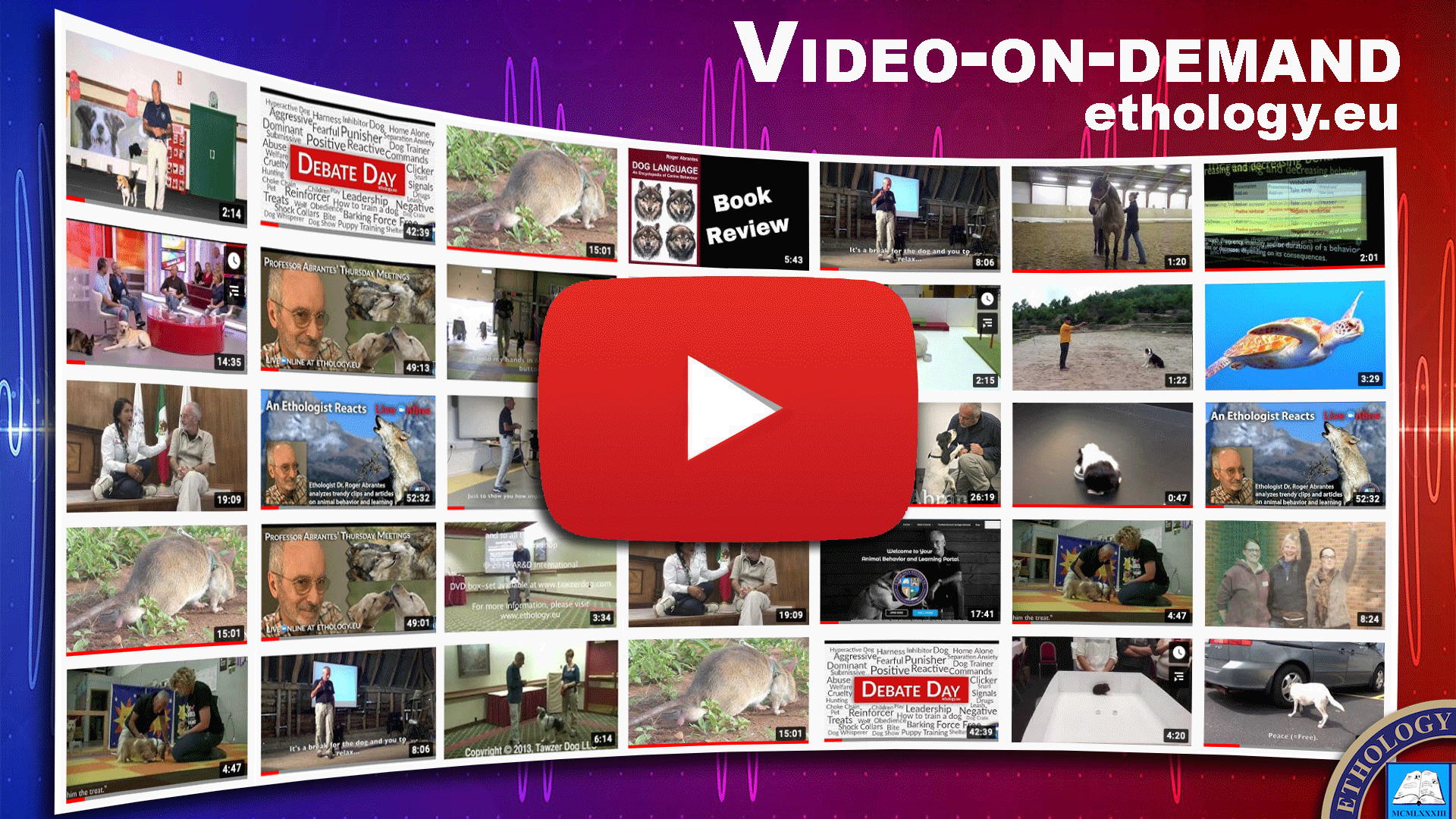 Video-on-demand
Watch our LIVE ONLINE shows when and where you want. For the moment, we offer video on demand free of charge. In the future, we will offer two subscription types: (1) monthly subscription, and (2) yearly subscription. Both subscriptions will allow you to watch all videos in our collection.
⭐️ An Ethologist Reacts
⭐️ Controversial Questions in Dog Training
⭐️ Professor Abrantes Thursday Meetings
Ethology Institute—knowledge to everyone everywhere!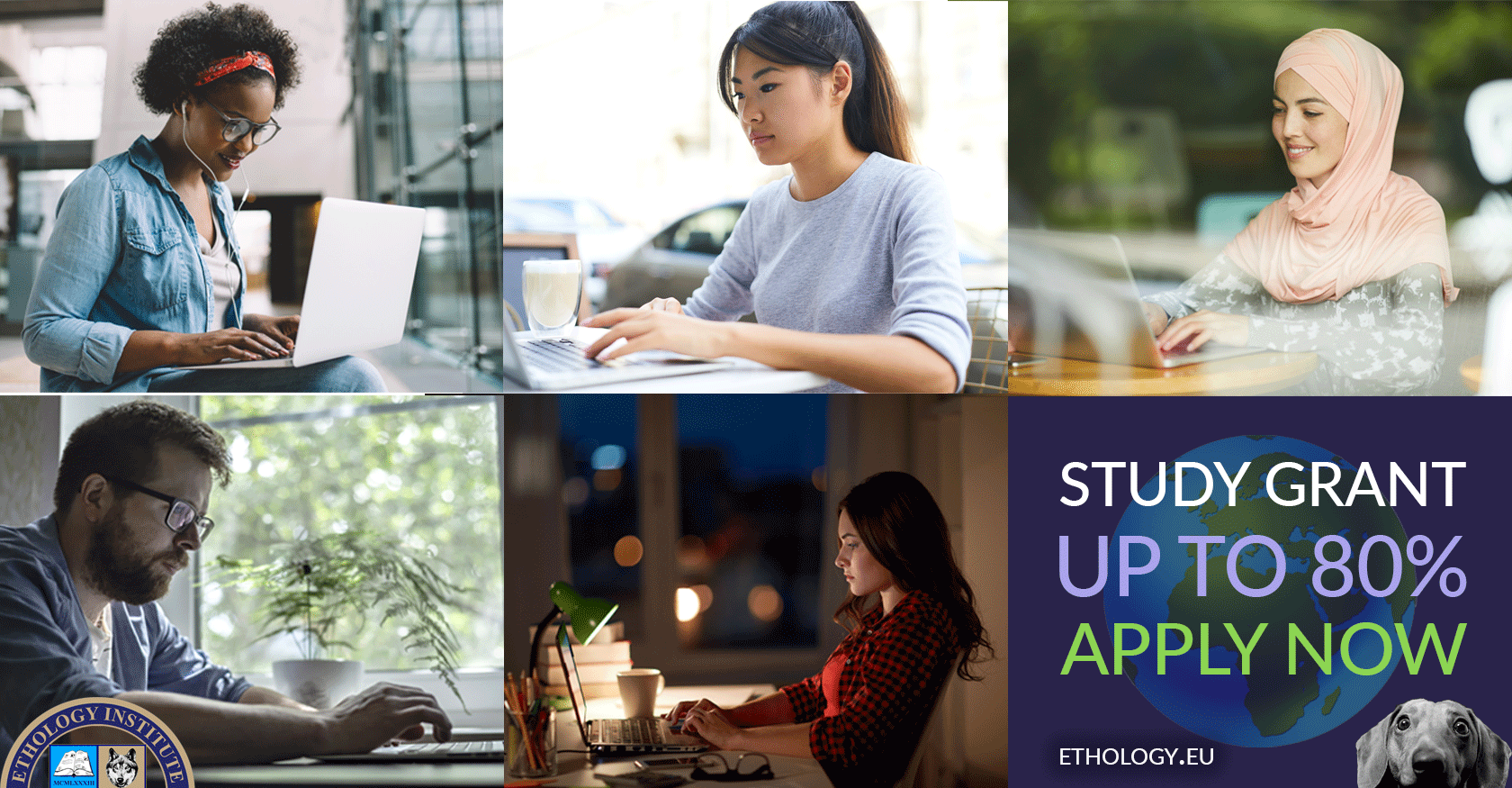 Apply for a Fair Price Grant
We have gone one step further in our knowledge to everyone everywhere philosophy.
Students in poorer countries cannot afford to pay the same study fees as their peers in wealthier nations. The Fair Price Grant, we offer now all year long, corrects that. We look at the local purchasing power index of a student's country of residence and may cover up to 80% of the listed study fees.
Therefore, browse through our website, choose the program of your dreams, and apply for a Fair Price Grant.
Go for it—do it today!
"After attending a seminar by Professor Abrantes, I took my first free course (Evolution). I liked it so much that I enrolled in the next course—and then I couldn't stop. I finished my CPDT, CACE and finally earned my CAAE diploma of which I'm very proud. Today, I have a good business helping dogs and their owners to a better life. That was my dream!
~Claudia Chiappini, CAAE, Rome, Italy.
Yes, we pay you to study!
We reward our good students. You earn points for each course and program you complete. When you graduate as a CAAE, if you have saved all your redeem points, we pay you EUR 527 (almost 600 USD) – an excellent way to start your career.