Dogs and Children is the course that everyone should take independently of whether one has children, dogs, both or none. It is our (adults) duty to protect them, who need it most, our children and our animals. Dogs and children are wonderful together when all goes well. Learn how to prevent serious problems from occurring and how to give your child and dog some fun and meaningful activities so they can develop a good and respectful relationship.
Beginner. This course is for everyone.
"Dogs and Children"
by Roger Abrantes, Ph.D. in Evolutionary Biology and Ethology.
Book contents
Dogs and children
Choice of dog
Safety rules for babies born into a home with a dog
Teaching the child
Teaching your dog
Prevention is better than cure
The first conflicts
Rules and feeling safe
Children and other animals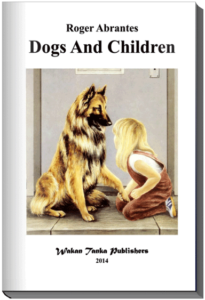 Online Studying and Tutoring
Watch the movie(s) and read the book(s). Join the course forum where you can read our tutors' answers to questions previously posed by your colleagues. If you have a new question, do not hesitate in posting it.
The course forum is solely for academic questions. For administrative matters or difficulties accessing the functionality of the site, please submit a ticket.
Once you're ready for it, take the quizzes. You may take a quiz as many times as you like. We recommend you re-take quizzes once a year as a self-imposed quality control.