▷ Worldwide access — You can join an event (meeting, class, webinar), no matter where in the world you are, provided you have an internet connection.
▷ Registration and log in — Register and log in to our website to access an event. Registration is free.
▷ Zoom — We use Zoom as our preferred platform for virtual events. Download the free Zoom application and complete your profile.
▷ Join an event — Once you have logged in and you have the Zoom application, click the event you want to join and follow the on-screen instructions.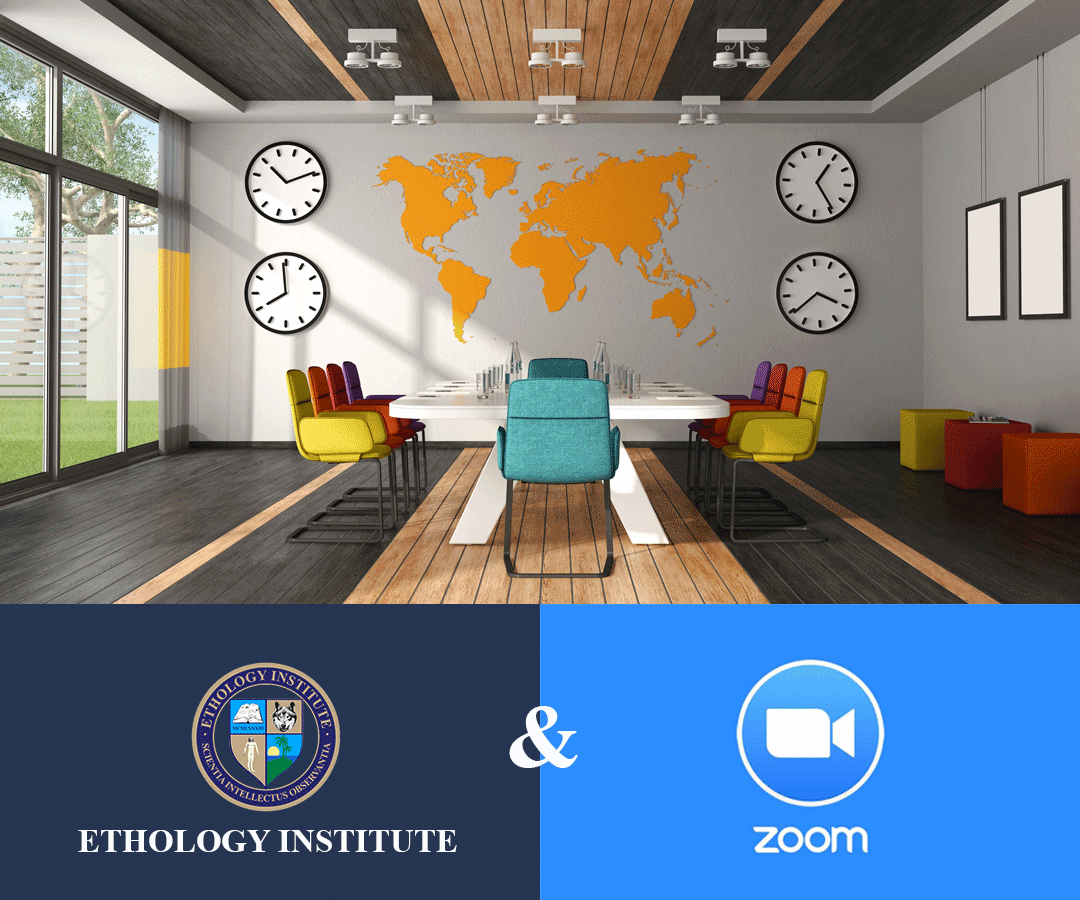 Joining an Event with Zoom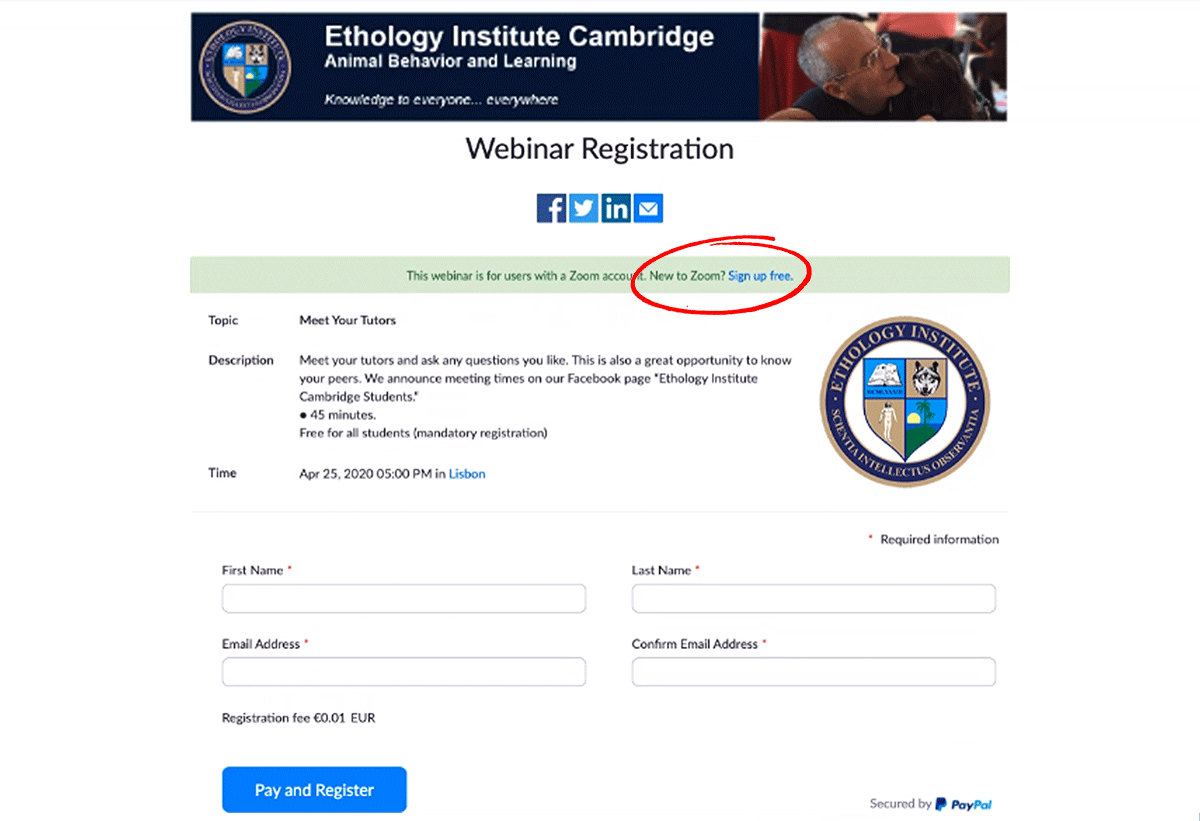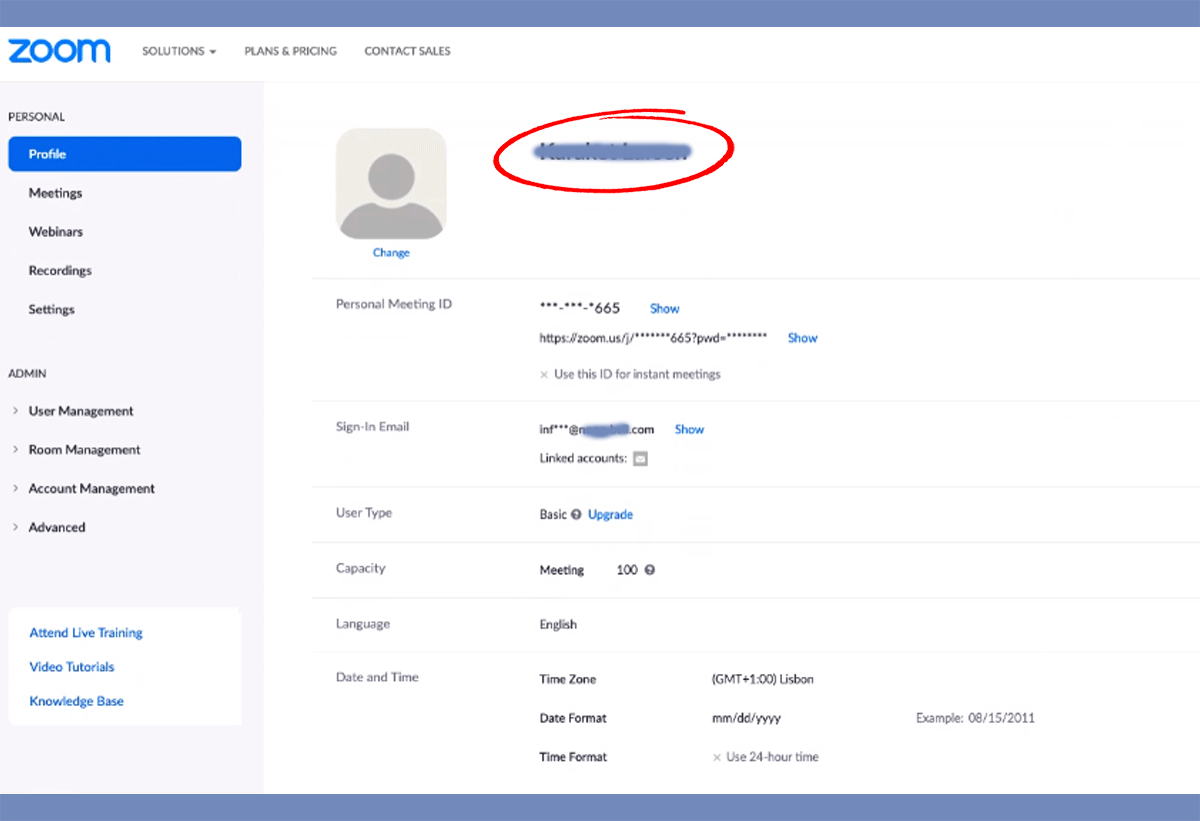 This is the registration for for Meetings and Webinars. Fill in your first and last names, e-mail address, and click "Pay and Register."
Complete your profile on Zoom. For security reasons, we require your both register at Ethology Institute and Zoom. Use the same name, e-mail address, and photo.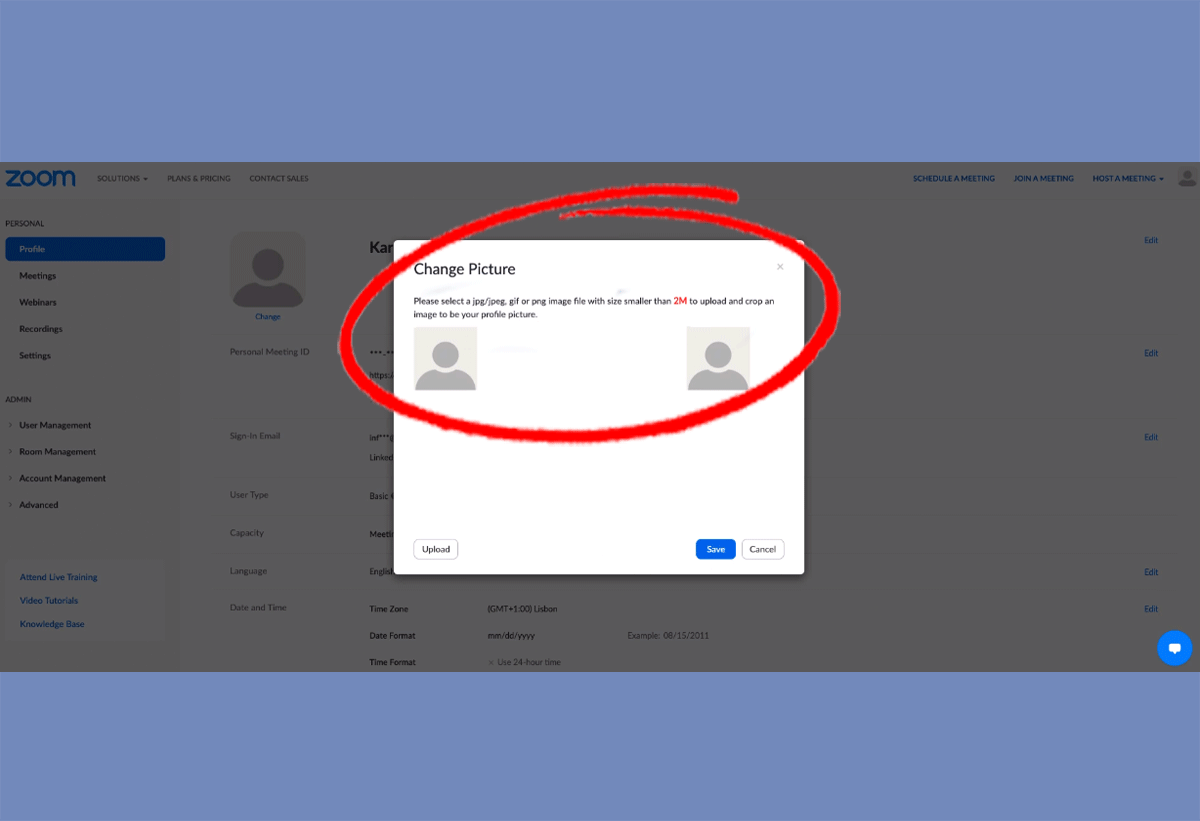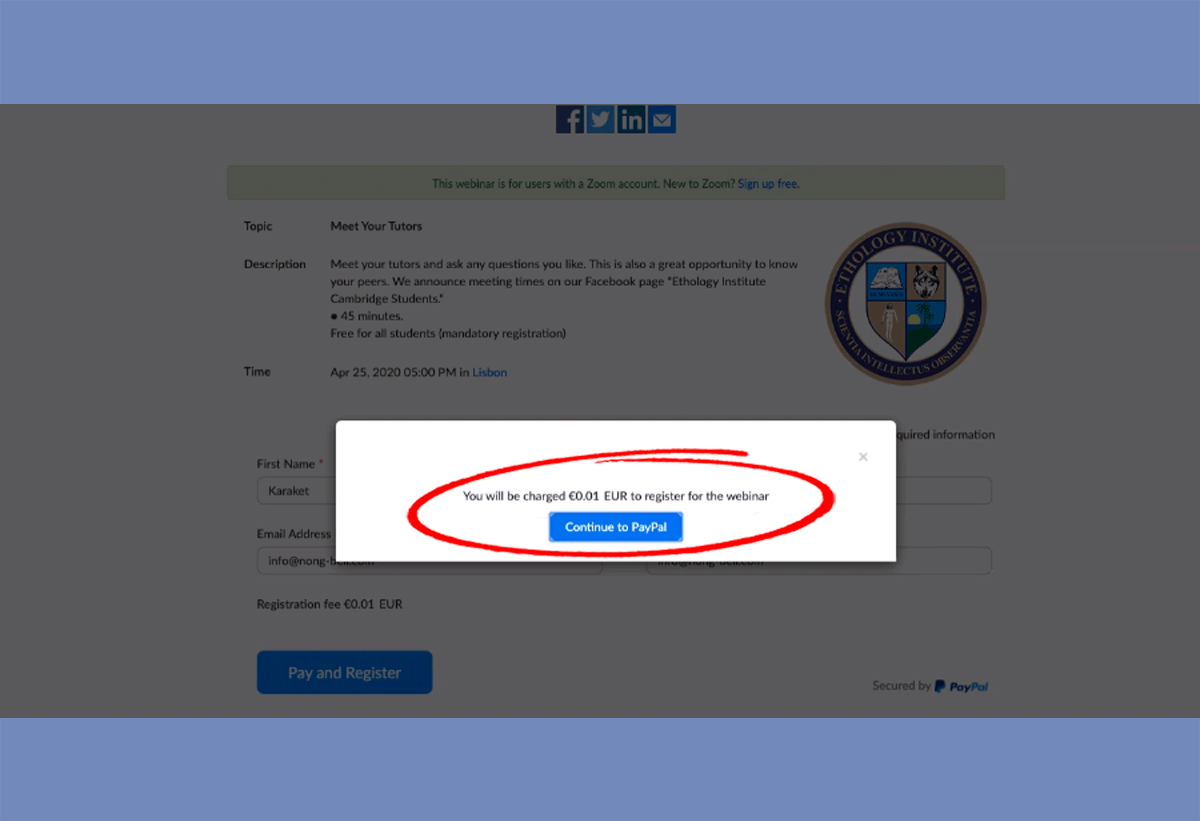 Upload your ID photo (passport type photo). For security reasons, we won't accept unidentified persons on our meetings or webinars. We offer serious education for serious education takers.
If you register for a paid Webinar, after being duly registered, click "Continue to PayPal" to complete your payment. You can pay with a credit card, in case you have no PayPal account.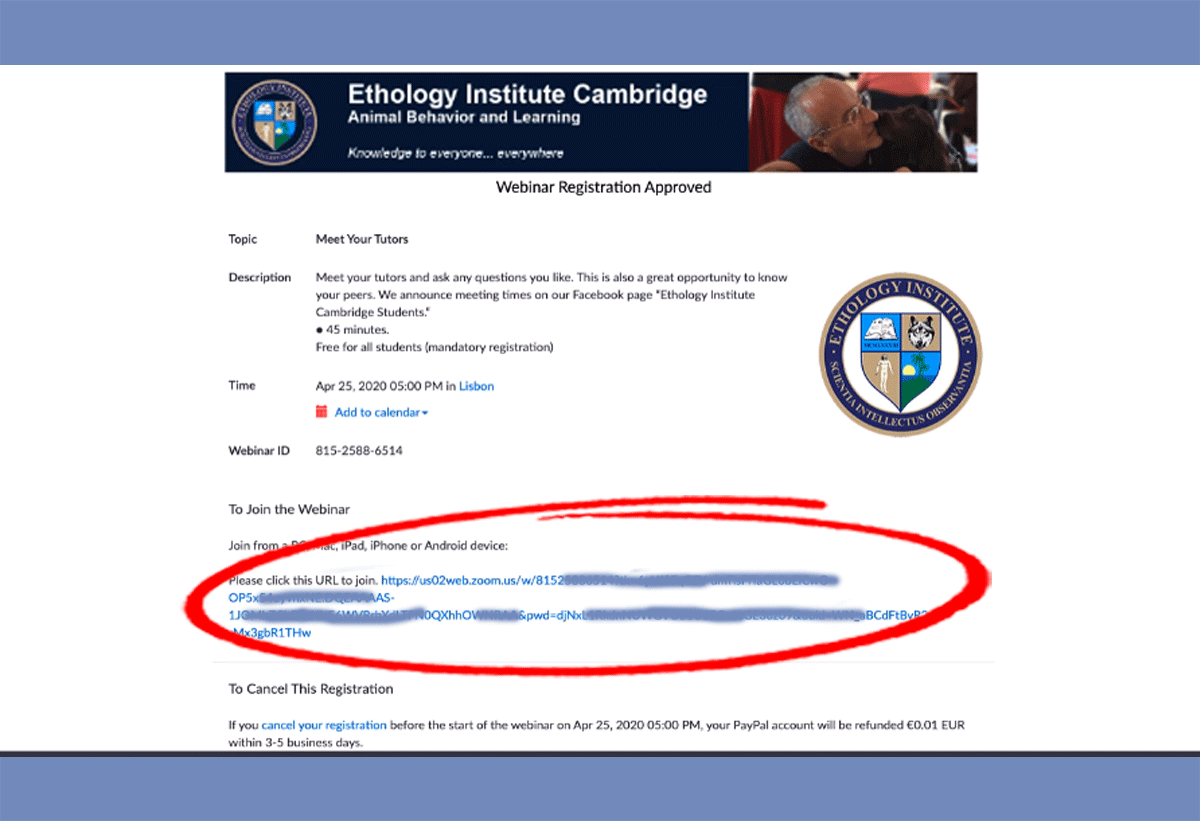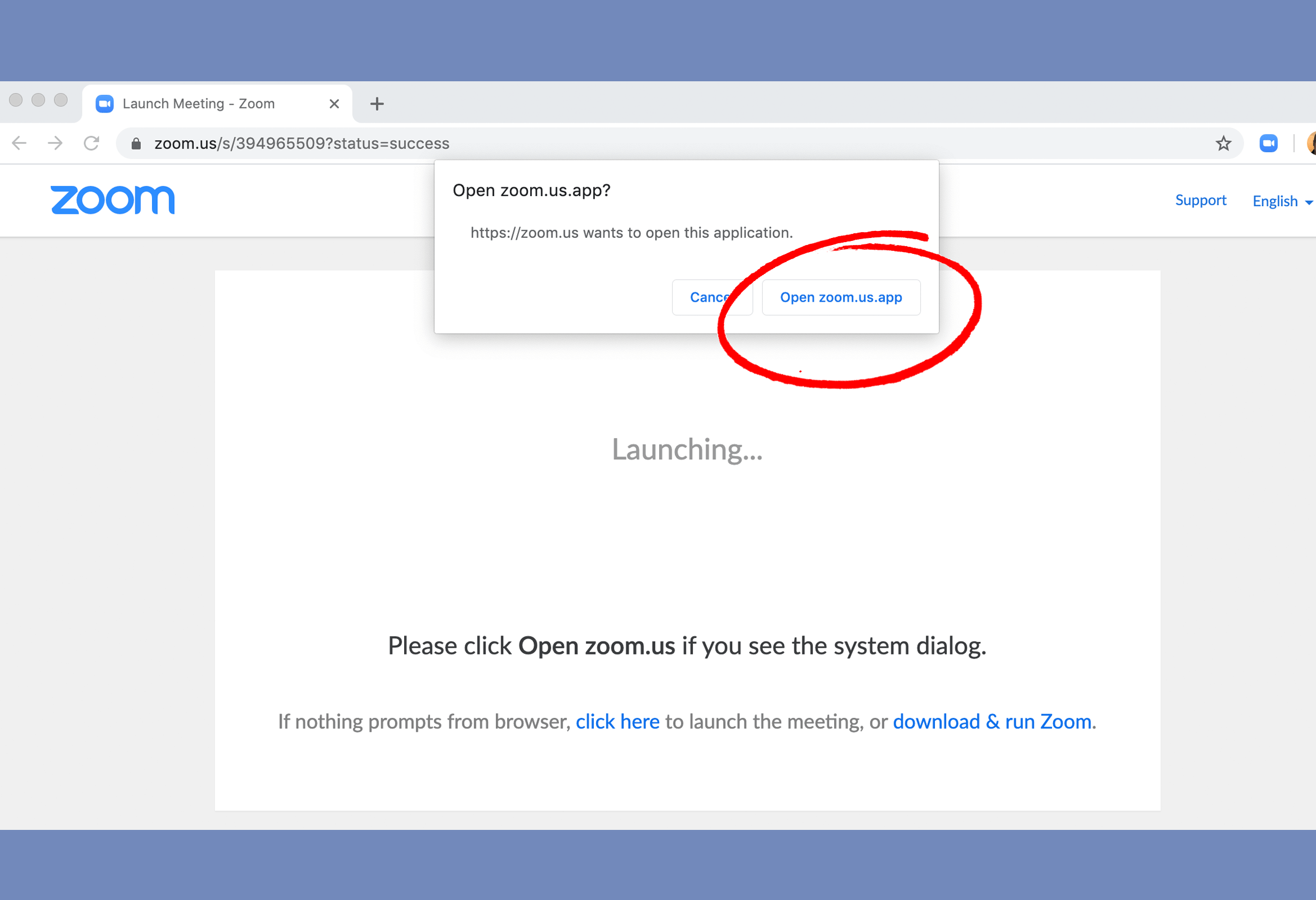 Upon completing your payment (if payment is required), you receive a confirmation and a link to join the webinar on the designated day and time. You will also receive a confirmation mail, and a reminder, on the day of the event.
Click or copy/paste the link you received in a web browser. When prompted, open the Zoom app or install it (first-time users).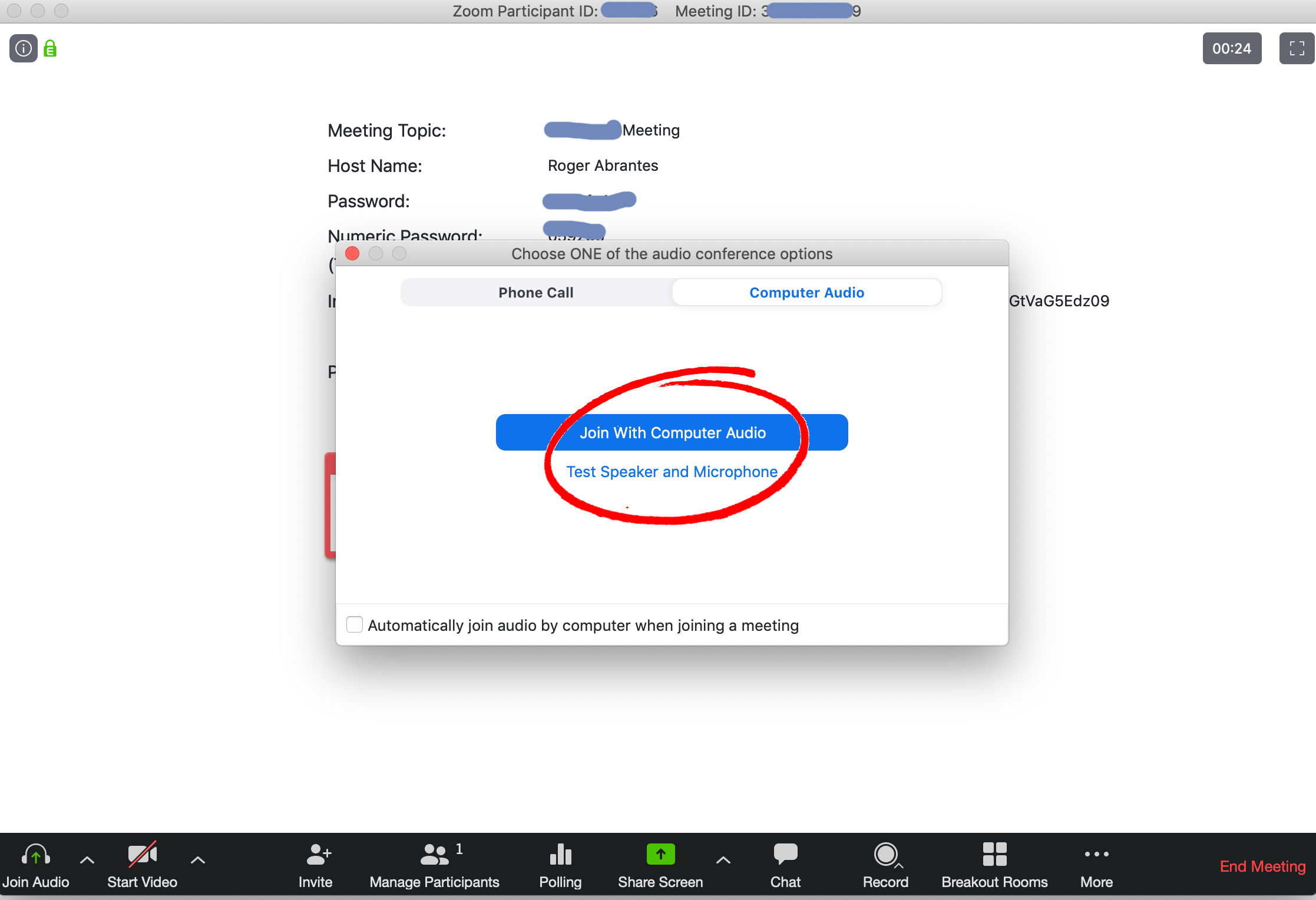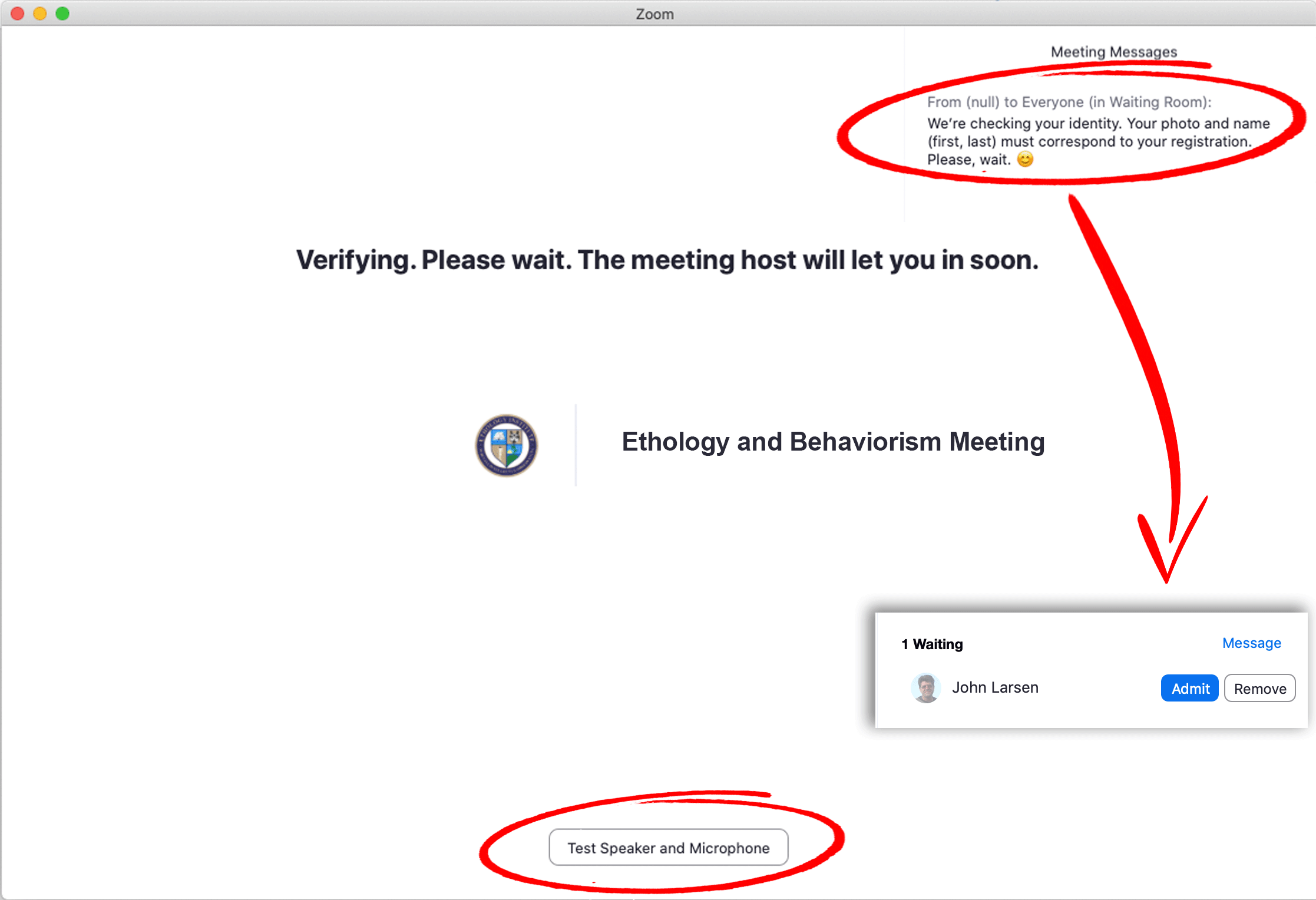 Test camera, speaker and microphone (for webinars, you don't need a camera). Click "join with computer audio." When prompted, insert the password you received by mail. Then, you will enter the waiting room. If you joined by clicking the long link you received, you won't need to insert password. Do not give that link to anyone!
Note: Even though Zoom is working on improving safety issues, any conferencing system is prone to be broken into. Therefore, we follow increased safety measures for the sake of all participants.
For Meetings, wait in the waiting room while we check your identity. For security reasons, we check your first and last names and profile photo. We won't admit you to the event if there is a discrepancy. The bottom right corner shows what we see. Once we have clicked "admit," you are in. While you wait, you may receive a message from us (top right corner). You also have one more chance to confirm your equipment is functioning.
There is no waiting room for Webinars but you cannot join before the host enters the room.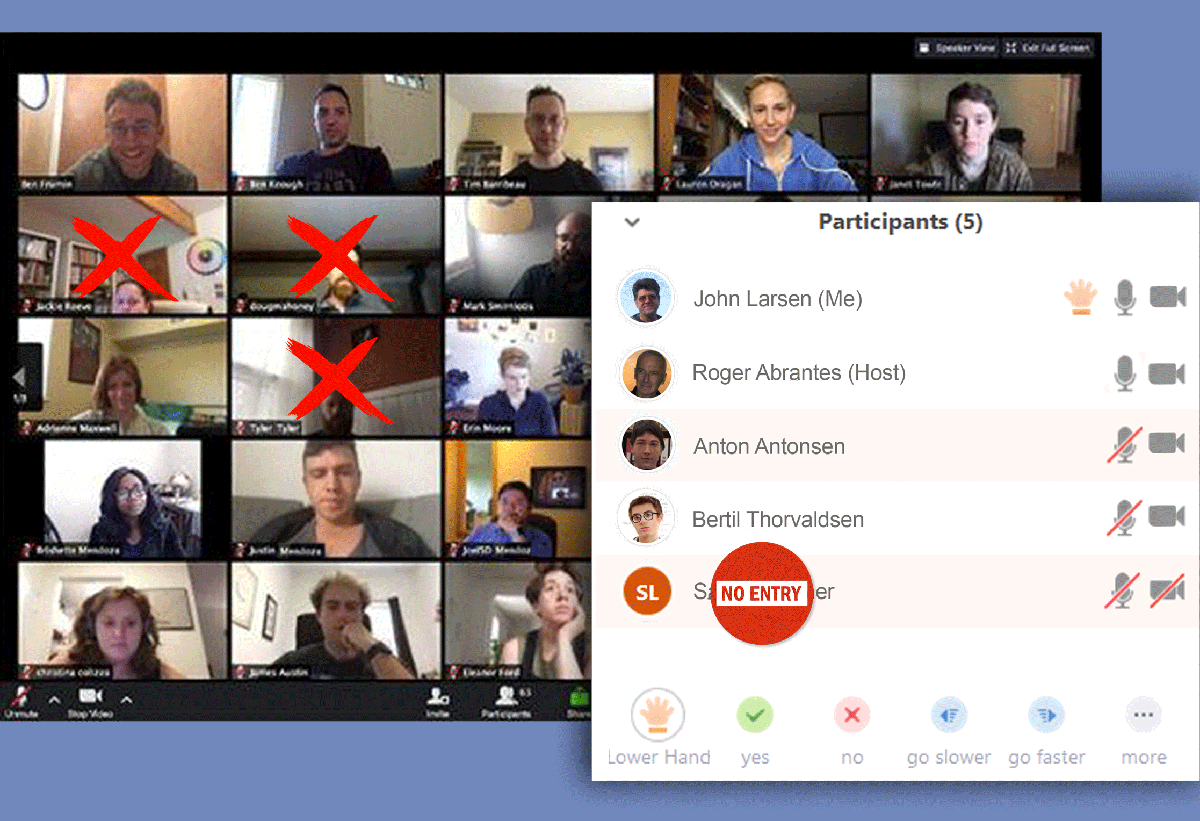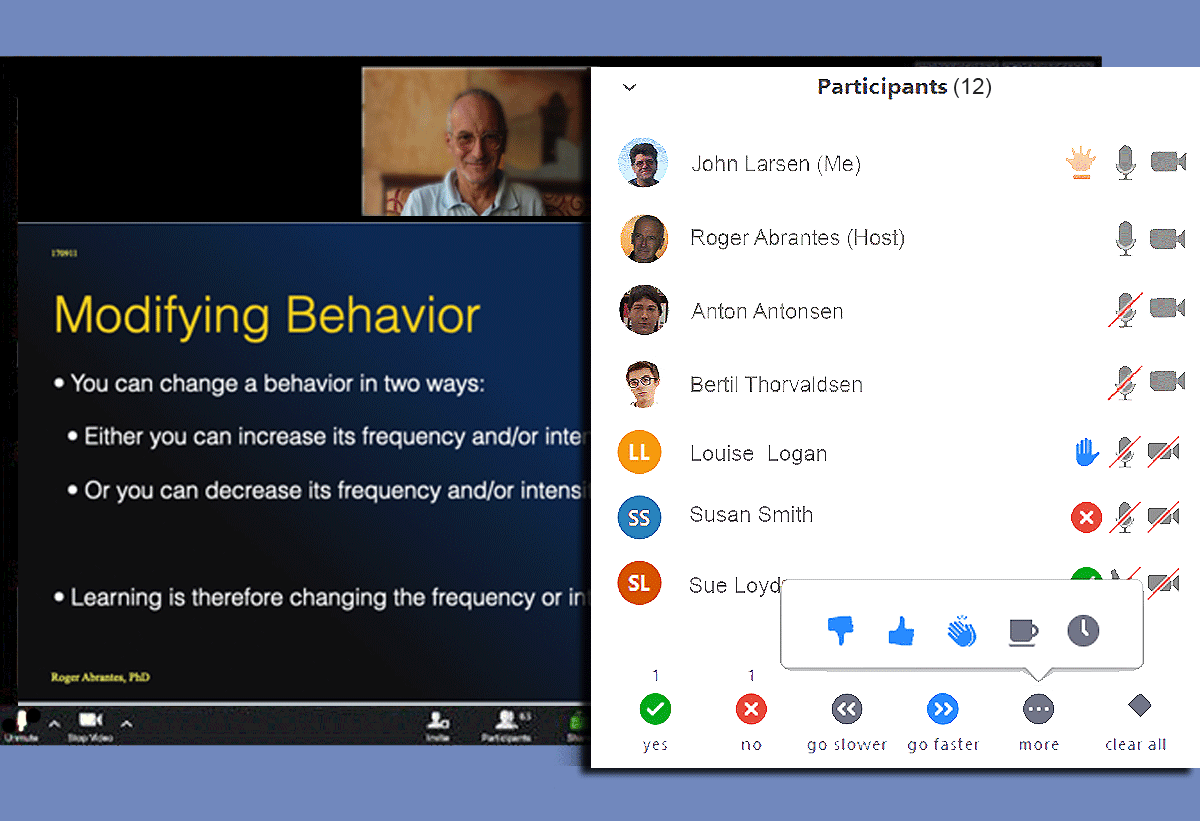 Meetings: Once you are in the meeting room, you see videos of all attendees with their names. Focus your camera on yourself (examples with a cross show wrong camera placement).
The participants panel shows all meeting participants correctly identified. In this example, we would not have admitted SL to the meeting because of the missing ID photo. Note that all participants have their cameras enabled but only two have enabled audio (the host and an attendee who raised his hand).
Webinars: In the webinar room, you see videos of the host, panelists, guest speakers, and all shared presentations. In webinars, attendees are not on video except when invited by the host to speak or ask a question.
Webinar attendees have various ways of interacting with the speaker(s) by chat, hand raising, answering polls, etc. Non-speaking attendees are identified by a circle with their initials and first and last names. When invited to speak, their photo shows.