Become an Approved Regional Education Provider
If you wish to become an Approved Regional Education Provider, please mail us and we will contact you. Once you have earned a diploma from the Ethology Institute Cambridge, you are automatically eligible to become an AREP, get the courses you give endorsed, teach classes and conduct proficiency verifications one level below the level of your own diploma.
Benefits of becoming an AREP
You can get all the courses and classes you offer your clients approved and endorsed by EIC. For some courses, you can even offer your clients a dual certificate issued by your school AND the EIC.
You can teach classes and conduct proficiency verifications for EIC students one level below your qualification.
You can offer your clients our courses CDO and ACDO (created especially for AREPs — see here).
You get access to study resources, such as articles and videos, which are not accessible to the general public.
You get a substantial AREP discount on packages of courses you buy for your clients.
You get your school or business listed on the EIC's website.
You can display the AREP logo on your website, Facebook page, etc.
You get a functional website, mail server, and related services (optional, see FAQ below).
You keep in touch with the EIC and your fellow AREPs and receive their support, including sharing posts on Facebook, Twitter, etc.
You belong to an exclusive community promoting "knowledge to everyone… everywhere." (Read more here)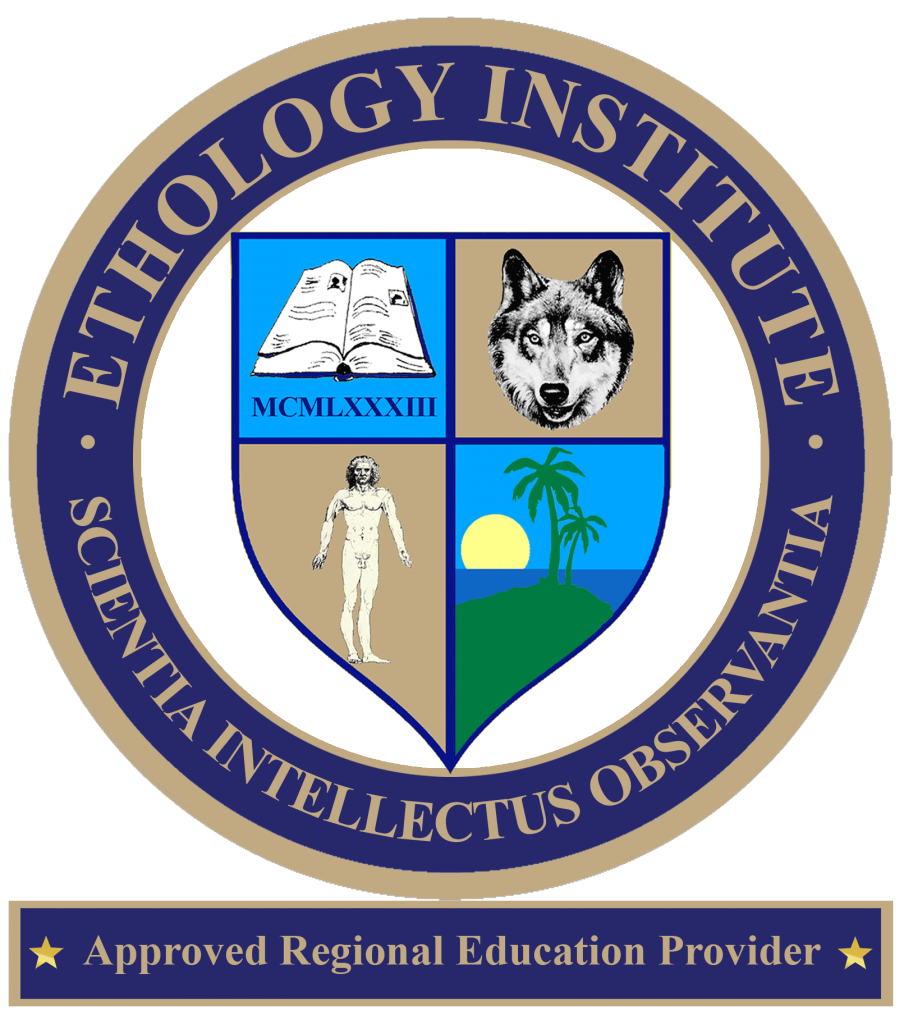 Overall goals of standardized training and certification programs for animal trainers through approved regional education providers
to guarantee animal owners that they will be served professionally and according to a set standard.
to guarantee that animals will be treated by competent professionals with the necessary knowledge and know-how and according to a set approach and code of conduct.
to enable animal owners to take courses anywhere in the world in an environment they know and where they feel comfortable.
to enable animal owners to build up on their previously taken courses without any difficulty.
to enable instructors to work anywhere in the world (where there is an approved regional education provider).
to enable instructors to co-operate across borders all over the world.
to centralize the delivery of the theory, making it uniform, easily accessible and affordable.
to decentralize the delivery of the practical classes in order to create a more personal tuition according to individual and geographical needs as well as making it more affordable.
Approach: All life forms are entitled to be respected for what they are, independently of species, race, and sex. We shall respect and treat other living beings as individuals and never as means to an end. It is our duty as education providers to deliver knowledge and know-how to the best of our ability, to keep updated and to meet our obligations independently of our personal views or interests, and of any political, religious, and commercial interests. We shall embrace the prospects of new ideas with an open and scientifically critical mind, analyzing their potential in our pursuit of knowledge and insight.
As APPROVED REGIONAL EDUCATION PROVIDERS, schools will have as their primary goal the assessment of regional educational needs.
A regional education provider's initiatives to meet its regional needs may include, but need not be limited to, the following:
1. extension of existing own programs for the general public;
2. creation of new programs for the general public;
3. development of partnerships with other institutions; and
4. facilitation of the delivery of professional education thru the existing programs at the Ethology Institute Cambridge.
The purpose of the policy is to assess the educational need of defined geographic regions, provide access to programs that address those needs, ensure that the regional provider has the ability to import and train needed qualified instructors and provide reasonable and appropriate funding options to implement and support programs.
The programs for professionals include (in 2017) CPDT, CACE, and CAAE. The programs for the general public (e.g. animal owners) include CDO and ACDO plus all programs the AREPs offer.
Guidelines for all courses: It is our goal to provide affordable education independently of geographical conditions so that a student experiences success and is motivated to pursue further education. Our main fields of expertise are animal behavior, animal training, animal welfare, ecology and related life science subject matters; it is also our mission as tutors to support our students and guide them into developing their abilities according to their own capacities.
Affordable education: Regional education providers need to consider the full range of funding options, recognizing that the primary goal is to provide affordable educational opportunities while also recovering expenses. They need to be able to assure students that, if they begin a program that the provider offers, they will be able to complete it within a reasonable period.
Pricing policy: All income generated thru the regional introductory courses stays in the AREP, to cover administration, tuition and related costs. AREP set the fees at their discretion keeping in mind our overall goal of spreading education and making it affordable for as large a group as possible. As an example of this pricing policy, a course fee can be EUR 100 in a region with high living costs and growing economy and EUR 70 in a region with a less favorable economy. In the long run, it is our intention to create a system where funding will be available to help the regions with difficult economic conditions.
For the professional courses, the AREP shall receive 15% of the fee paid by each student (to cover tuition) registered through the AREP. For the proficiency verifications, the AREP shall receive 70% of the fee paid by the student to Ethology Institute Cambridge to tutor the student and process the verification. The AREP may find necessary for the student to undertake one or more courses in order to be successfully proficiency verified. The fees for these courses, which must be set according to our general pricing policy, stay in the AREP.
Guarantee to the education taker: All participants in any course held by an AREP have the right to complain to the EIC about any issue they may find diverging from the EIC's educational policy, guidelines, code of conduct, and educational standards. AREPs are obliged to inform their course attendants of their rights. In the case of a complaint, the EIC will investigate it by hearing both parties and reach the final verdict. An AREP found guilty of malpractice may be suspended for a set time or its license revoked.
Geographical boundaries: Regional education providers in collaboration with the Ethology Institute Cambridge will define an appropriate geographical region to be served. The geographical area defined for a regional provider may supplant the service area for other regional education providers. To avoid program duplication and to maximize access, regional providers will work collaboratively with one another.
The Ethology Institute Cambridge will determine the geographical regions by considering the regional origin of enrollments; political and economic regions; "common sense" boundaries that reflect tradition, geography, and distance; and the current capacity and expected performance of the AREP to serve students in a given area. The purpose of these boundaries is threefold: (1) to assign primary responsibility to a particular AREP to survey the educational needs of an area and, where feasible, to meet those needs through its own introductory programs or with the programs of the Ethology Institute Cambridge; (2) to eliminate unnecessary educational duplication; and (3) to assist the interested public in identifying which AREP it should approach to communicate its educational needs or wishes.
The delineation of boundaries does not necessarily close the region to another education provider that wishes to offer a program. The Ethology Institute Cambridge shall resolve disputes over boundaries. When the approved regional education provider does not offer the needed introductory or supporting courses to the institute's professional courses, the Ethology Institute Cambridge shall seek to approve other education providers.
Public information strategy: Each regional provider will develop a public information strategy that effectively communicates within the designated region the availability of increased access to the educational programs.
Annual report: Each regional education provider will annually submit by December 1 to the Ethology Institute Cambridge a report including the following information.
A summary narrative that describes the work of the regional education provider during the completed year.
Number of students who completed the courses.
Instructor identification.
Recommended changes or improvements for the regional education provider program.
A list and description of courses the AREP wished approved for the coming year.
Requirements to become an approved regional education provider
An AREP is an organization approved by the Ethology Institute Cambridge to (1) give introductory and supporting courses to the professional educational programs offered by the Institute,  (2) to proficiency verify the students, and (3) to give animal behavior and training courses and counseling to the general public.
AREP must:
be able to offer the necessary courses in their designated region of operations,
have adequate premises to conduct the educational tasks,
have a functional website (the EIC offers the option to create, host, maintain and update an AREP site),
have the certified staff necessary to offer the introductory and supporting courses, as well as proficiency verifications,
implement the agreed standards for education,
adhere to the EIC's code of conduct.
update the qualifications of its instructors as necessary,
advertise for the programs in its region,
translate or provide for the translation of educational resources when necessary,
protect the interests and reputation of the Ethology Institute Cambridge as well as other AREP.
be independent of political, religious or commercial interests.
The Ethology Institute Cambridge:
shall confirm the competence of the AREP to carry out proficiency verifications,
will not offer courses overlapping the courses under the responsibility of an AREP in a region where there is a well-functioning AREP,
shall protect the interests and reputation of the AREP,
shall endorse the introductory courses held by the AREP,
shall promote the AREP and its instructors.
 AREP assistance and advertising
AREP may require assistance from the EIC or another AREP anytime they find necessary. AREP may and should advertise clearly on their websites, brochures and similar that they are Approved Regional Education Providers certified to offer introductory and supporting courses and proficiency verifications for the professional programs of the Ethology Institute Cambridge. This advertising, including a logo that the Ethology Institute Cambridge provides (see above), must happen strictly according to rules and guidelines, so not to infringe any international copyright rules.
Permanent and temporary provisions
The AREP must have at least one responsible instructor (not necessarily the owner) with a certification one level higher than the students they proficiency verify. From 2017, the competency of instructors will be as in the table below.
Ethology Institute Cambridge      Study Programs And Competency     2017-18                                              

Level

Qualification

Competency

Education Provider

Normal study time*

Introductory Courses

1

CDO 

Certified Dog Owner

AREP

Three months

2

ACDO 

Advanced Certified Dog Owner.

AREP

Three months

Professional Courses

1

CPDT 

Certified Professional Dog Trainer

Train dogs and teach dog training classes.

EIC

One year

2

CACE 

Certified in Applied Ethology

Train dogs, teach dog training classes and assist a CAAE. Proficiency verify CPDT candidates.

EIC

One year and six months

3

CAAE 

Certified in Advanced Applied Ethology

Train dogs and other animals, teach classes with all animals. Proficiency verify CPDT and CACE candidates. Eligible to a position as tutor at EIC.

EIC

Two years

Certification is issued by the Ethology Institute Cambridge (EIC). All theory courses and corresponding tests are provided by the EIC. All practical courses are provided by the Approved Regional Education Providers (AREP). Students log their practical training experience in their log books. Proficiency Verification is undertaken by the EIC or approved education providers.

* This is the estimated average time for the average student. Students with a good knowledge of the subject matters and a vast experience in animal training are able to complete their studies faster than indicated.
The approved instructor, employed or associated with the AREP, is responsible for all locally held proficiency verifications. This is also a permanent condition.
For the first year (2017), the Ethology Institute Cambridge will approve the assistant instructors nominated by an AREP, provisioned they are enrolled in a program and graduate as at least CPDT by 31.12.17. From 2018, all instructors must have at least a CACE diploma (and assistants, a CPDT).
In case the appointed and responsible approved instructor quits, the AREP must appoint another one right away to be approved by the EIC. The right to be an AREP follows the competency of the appointed, approved and responsible instructor.
A school, association, club or similar can only be approved as an AREP if it has in its staff one certified instructor responsible for the locally held courses. This is also a permanent condition.
If you wish to become an Approved Regional Education Provider, please mail us and we will contact you.
FAQ
Q: After having earned a diploma from the EIC, am I automatically an AREP?
A: No. You are eligible to be an AREP, but you still have to apply.
Q: I have trained dogs for many years and I have other certificates. Can I get dispensation from some courses?
A: No, but if you are an experienced and knowledgeable trainer, you'll be able to take all the needed courses without any problem. All our tutors are obliged to take all tests, including those for their own courses, once a year. This is a good way to keep updated (courses are regularly updated) and refresh your acquired knowledge.
Q: Do I need to collect study credits every year to remain an AREP?
A: No, all you need is to update your tests once a year, which is free. You just go to the courses you have taken and retake the tests. Your new certificate will reflect the new date. We call this process "self-imposed quality control."
Q: Do I need to pay any fee to be an AREP?
A: Yes. You pay EUR 365 annually, which gives you access to all the benefits described, including a website and mail if you wish so (read more about our website offer here).
Q: I want to become an AREP but I don't have the premises. Do I need to own my premises?
A: No, you can lease your premises. We do not require ownership, only that you have adequate premises available for your courses.
Q: Do I need indoor premises?
A: Yes, the time where dog owners were forced to train their dogs in rain and mud as well as under a baking sun are gone. Our ideology and training methods require planning and precision, which you cannot attain in an environment with too many distracting stimuli.
Q: Do I need a landline and e-mail to be an AREP?
A: You don't need a landline but you need to have a phone line that answers at least eight hours daily. Yes, you need a functional e-mail (other than a Microsoft or AOL e-mail).
Q: I have a Facebook account, but no website. Is that a problem?
A: Yes. It's fine you have a Facebook account, but you need to have a website as well. If you want, we can create, host, maintain, backup and update one for you for without any extra costs (included in your yearly AREP fee). That is a good idea because it ensures uniformity of updates on all sites of our AREPs. Read more about the requirements for your website here.
Q: I already have a website. Can I start right away as soon as I'm approved as AREP?
A: Yes. You can start right away. Set your AREP logo in your website and you are ready to go.
Q: How do I get the courses I offer my clients endorsed by the EIC?
A: Send us a description of the course including (1) name, (2) goal/target public, (3) summary description of course contents, (4) responsible instructor, (5) fee. We will review it and answer you within a few days.
Q: I have a CPDT graduate working in my dog training school. What happens if she leaves? Do I lose my AREP status?
A: Yes, the AREP status belongs to and follows an individual, not an institution. Therefore, we'd recommend you strongly to enroll another of your employees on one of our professional courses as soon as possible. As such, you are guaranteed that you'll keep your AREP status should one of your employees leave you.
Q: Will the EIC help me promote my school if I become an AREP?
A: Most definitely yes. You will be automatically listed on our website with contact details and logos. We will even support you in case you want to host a promotional seminar or workshop by offering you the most advantageous conditions. We will also post and share your most relevant courses on our Facebook page.