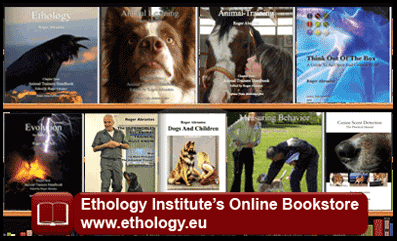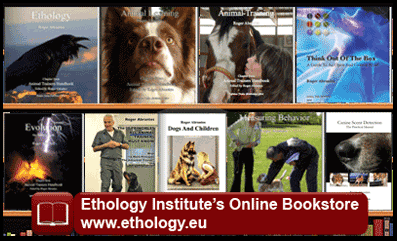 Please, read the important notes on sidebar.
____________________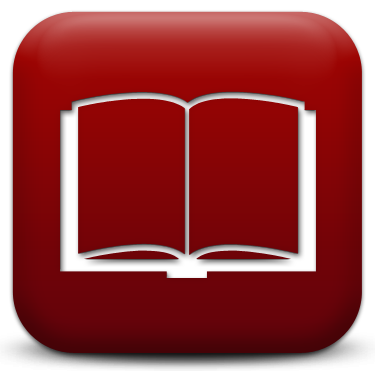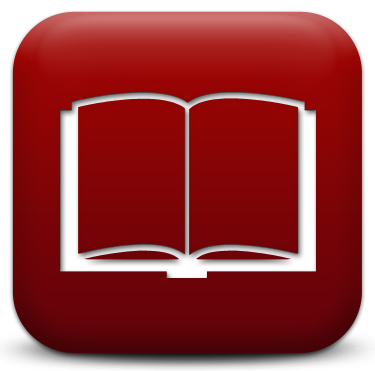 One icon—two functions
CLICK this icon to go to the book of your choice.
(1) If you have not bought the book subscription yet, you will be transferred to PayPal to make your payment (use your PayPal account or credit card). For security reasons, we do not store any financial information on our site. After buying the book subscription, if you do not return to the page with the book, please refresh your browser.
(2) After you have bought the book subscription, you can access it anytime you like by clicking the red book icon to the right in the row where your book is. That transfers you to the page where you can read the book. You can also bookmark the page of the book the first time you access it.
Book
Content
Price
Animal Training My Way — The Merging of Ethology and Behaviorism by Roger Abrantes
Animal Training is the craft based on Animal Learning and Ethology that deals with the modification of the behavior of animals. This book is about making simple things simpler but not simpler than necessary. It's about knowing what you want and what you need to get it. It's about training animals, changing their behavior and creating harmonious relationships, but it's foremost about training ourselves and changing our behavior.


EUR 12.80
Ethology by Roger Abrantes
Explains behavior, its functions, development and evolution. Not a book you read in a flash, but one that gives you solid foundations to understand animal behavior. You will discover that there is a huge discrepancy between popular knowledge, myths, anecdotal evidence, old wives' tales and reality. An appealing, beautifully illustrated book addressing its questions to the point, with sound, scientific explanations. You read it as fluently as a novel—its narrative is compelling.



EUR 12.80
Canine Scent Detection by Roger Abrantes
This is the ultimate manual in scent detection and the textbook for the practical workshop that the author runs for professionals as well as civilians. The new 2015 edition is a much updated and enlarged version of this most popular book.



EUR 7.80
Animal Learning by Roger Abrantes
Explains the principles of learning and modification of behavior. The first little book that all animal trainers should read. It teaches you the science behind efficient animal training. After reading it, you will know what to expect when training your animal—no need to guess.



EUR 8.90



Measuring Behavior by Roger Abrantes
Gives a survey of the principles in measuring behavior and the statistical treatment of data necessary to complete a research. This course will expand your capacities—in addition to training animals, you'll be able to conduct some research and evaluate projects done by others.



EUR 6.90



Dogs Home Alone by Roger Abrantes
The book all dog owners should read before they got a dog. Prevention is better than cure. This book teaches you both through a dedicated training program beautifully illustrated to facilitate the understanding. It's so easy to prevent home alone problems and much more difficult to solve them. Read it, even if your dog does not show any home alone problems.


EUR 5.99
Mission SMAF— Bringing Scientific Precision Into Animal Training by Roger Abrantes
This little book is about bringing scientific precision into animal training. It introduces a new language to describe accurately all the learning processes, besides being a mini condensed course in learning theory.
2015 edition


EUR 8.80
Evolution by Roger Abrantes
The fundamental principles: evolution by means of natural selection, variation, selection, fitness, evolutionarily stable strategies. This is, probably, the best and the shortest introduction to evolution that you can read.


EUR 4.90
Animal Welfare by Anabela Pinto-Poulton
A good introduction to animal welfare with focus on dogs, horses and cats. Welfare is more than keeping your animal fed and sheltered. A must for all pet owners.


EUR 4.90
EFR for Animals by Maria J. Cunha
This is the book that can save the life of your pet and a book that all pet owners should have. A little, but precious book that you hope you'll never need.


EUR 4.90
Anatomy and Physiology by Alessandra Bourquin
An introduction to anatomy and physiology focusing on aspects related to behavior, particularly in dogs, horses and cats. A little book that shows you how the body of your animal works.


EUR 4.90
Dogs And Children by Roger Abrantes
We want to protect them and care for them, those who need it most, our children and our animals. Join us, buy Dogs And Children for less than the cost of a cup of coffee. Help us to help them. Do it now, please.


EUR 4.99
The 20 Principles That All Animal Trainers Must Know by Roger Abrantes
The absolutely most important principles in animal training. This is the one handbook that all trainers should keep close at hand.


EUR 5.99
Les 20 principes que tous les entraîneurs d'animaux doivent connaître par Roger Abrantes
Les principes absolument plus importants dans l'entrainement des animaux. C'est le livre que tous les entraineurs d'animaux devraient toujours avoir à portée de main.


EUR 5.99
Os 20 princípios que todos os treinadores de animais devem conhecer de Roger Abrantes
Os principios absolutamente mais importantes no treino de animais. Este é o livro que todos os treinadores de animais devem ter sempre à mão.


EUR 5.99
Los 20 principios que todo entrenador de animales debe saber de Roger Abrantes
Los principios absolutamente más importantes en el entrenamiento de animales. Este es el libro que todo entrenador de animales debe tener siempre a mano.


EUR 5.99
I 20 Principi Che Tutti Gli Addestratori Di Animali Devono Conoscere di Roger Abrantes
I principi assolutamente più importanti nell' addestramento di animali. Questo è il libro che tutti gli addestratori di animali dovrebbero sempre avere a portata di mano.


EUR 5.99
Think Out Of The Box—A Guide To An Open And Critical Mind by Roger Abrantes
Sound and logical reasoning—you learn to analyze arguments rationally, to distinguish valid from invalid, and sound from unsound, to conduct rational discussions, to become a clearer and more persuasive debater.


IN PRINT—COMING SOON

EUR 12.80




COMING SOON